Need something to do with that extra summertime hour? Follow these easy steps to whip up some Moon Sand, and finish off with an easy treat: Unicorn Chow.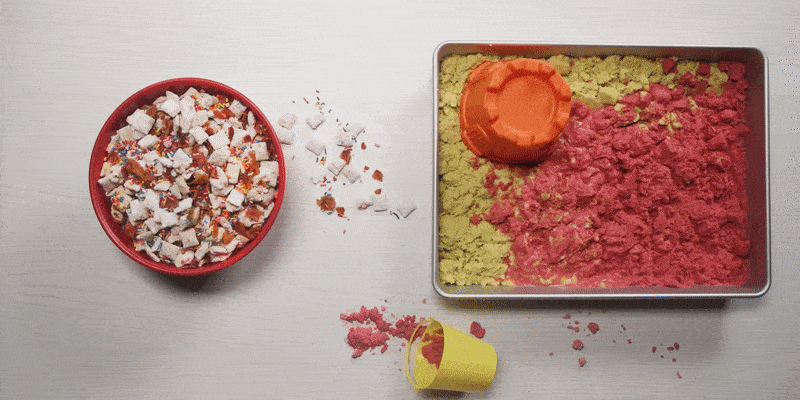 Ingredients
Unicorn Chow 
1 package Gwaltney Bacon
1 package almond bark or white chocolate baking bar
1 box toasted rice cereal
Sprinkles
1 box funfetti cake mix
Moon Sand (not edible)
1 cup water
2 cups cornstarch
2 tbsp colored powder paint (can be found at local craft store)
3/4 cup of glitter
4 cups play sand
Directions
Unicorn Chow 
Cook Gwaltney Bacon according to package and break into small pieces.
Melt almond bark or white chocolate baking bar in microwave.
Place cereal in large bowl, and pour melted chocolate over top.
Mix in sprinkles and bacon.
Coat with funfetti cake mix.
Mix bowl together and enjoy!
Moon Sand (not edible)
Pour 1 cup of water into large bowl.
Pour 2 cups of cornstarch into water and stir thoroughly to remove any lumps that have formed.
Add 2 tsp. colored powder paint and stir. If you want a range of colors, you will need to separate out the sand evenly into smaller containers and then add the different colors of powdered paint to each container.
Add in 3/4 cup of glitter (optional).
Add 4 cups of play sand and mix well. After thoroughly mixing, the texture should feel crumbly but when squeezed together it will combine.
Make time for play time!