Need a little double-decker inspiration? You've come to the right place. Make lunchtime double the fun with these delicious decked-out club sandwiches.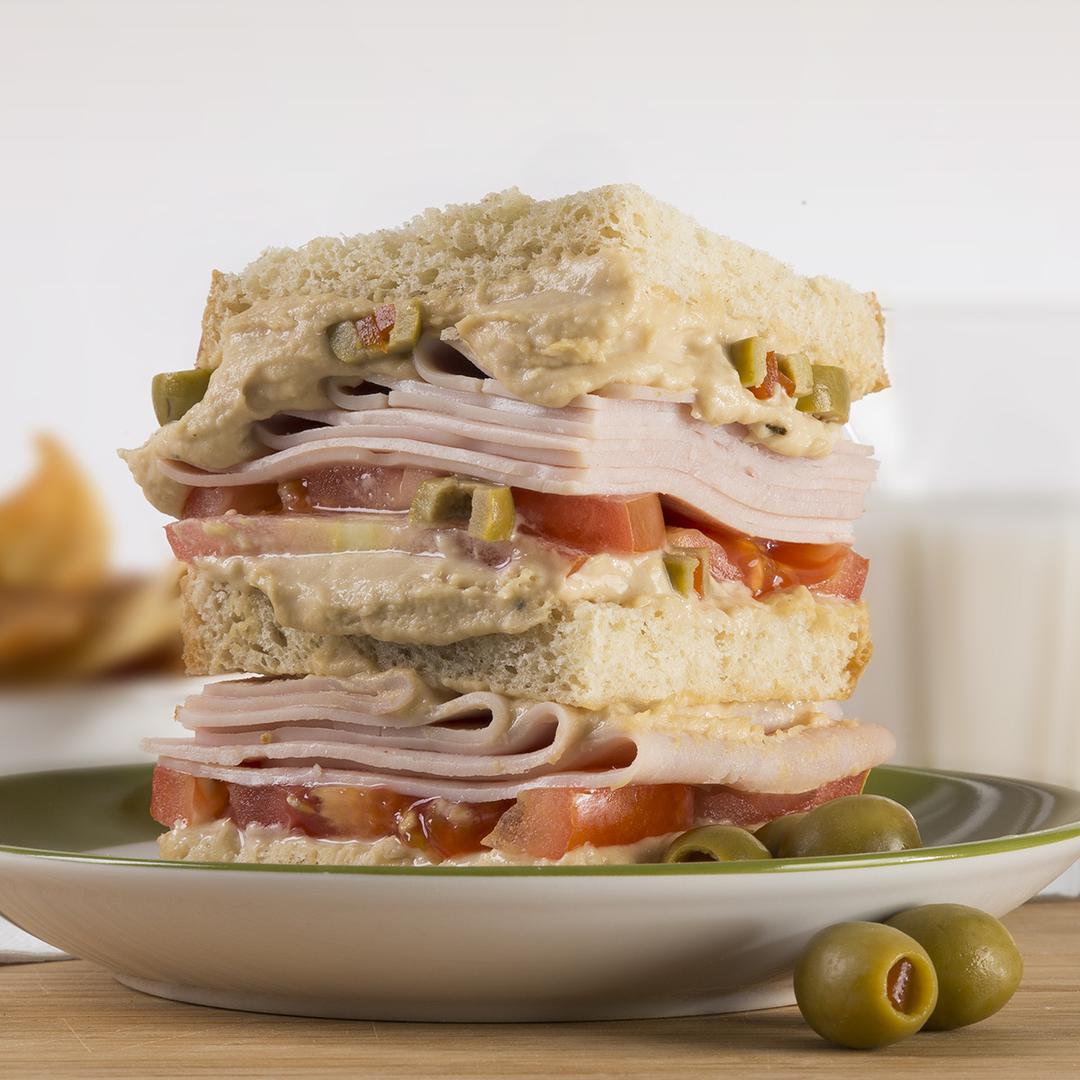 Ingredients
3 slices of toasted bread of your choice
hummus
fresh sliced tomatoes
sliced olives
sliced Gwaltney Turkey
Directions
Spread the hummus on a piece of toasted bread and top with sliced olives, tomatoes and Gwaltney Turkey.
Top the layer with another slice of toast with hummus spread and repeat Step 1
Close the sandwich with another hummus-slathered slice of toast.
Place toothpicks in 4 corners of sandwich to hold together.
Slice the sandwich in half or diagonal quarters and serve.