Pizza or hot dogs for dinner? Now you don't have to choose. Try some Gwaltney Pizza Dogs in the kitchen tonight.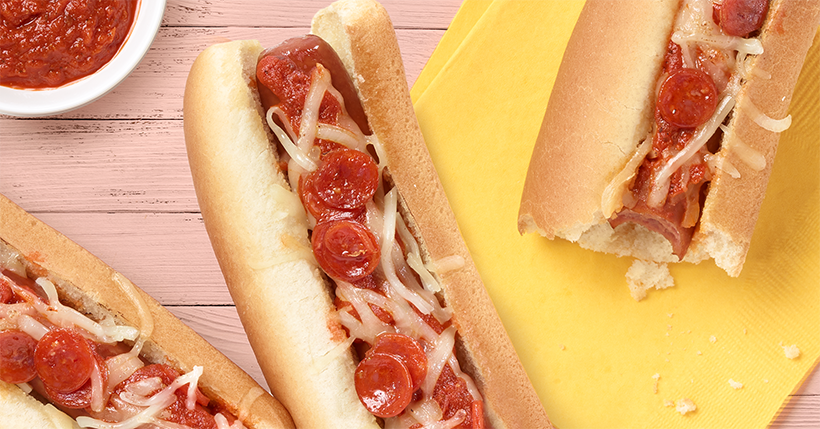 Ingredients
4 Gwaltney Great Dogs
4 hot dog buns
1 can (14 oz.) pizza sauce
¼ cup mini pepperoni
¼ cup garlic butter (softened butter mixed with 
2 teaspoons minced garlic)
1 cup mozzarella cheese, shredded
Directions
Spread garlic butter on both sides of the inside of the hot dog buns.
Place a cooked Gwaltney Great Dog in each bun and top with a few tablespoons of pizza sauce.
Top with mozzarella cheese and pepperoni.
Place in a 375°F oven for 5 to 10 minutes or until cheese is melted and bun is toasted.