Name something better than a bacon-wrapped hot dog… we'll wait. In the meantime, try out these Gwaltney Bacon-Wrapped Hawaiian Dogs.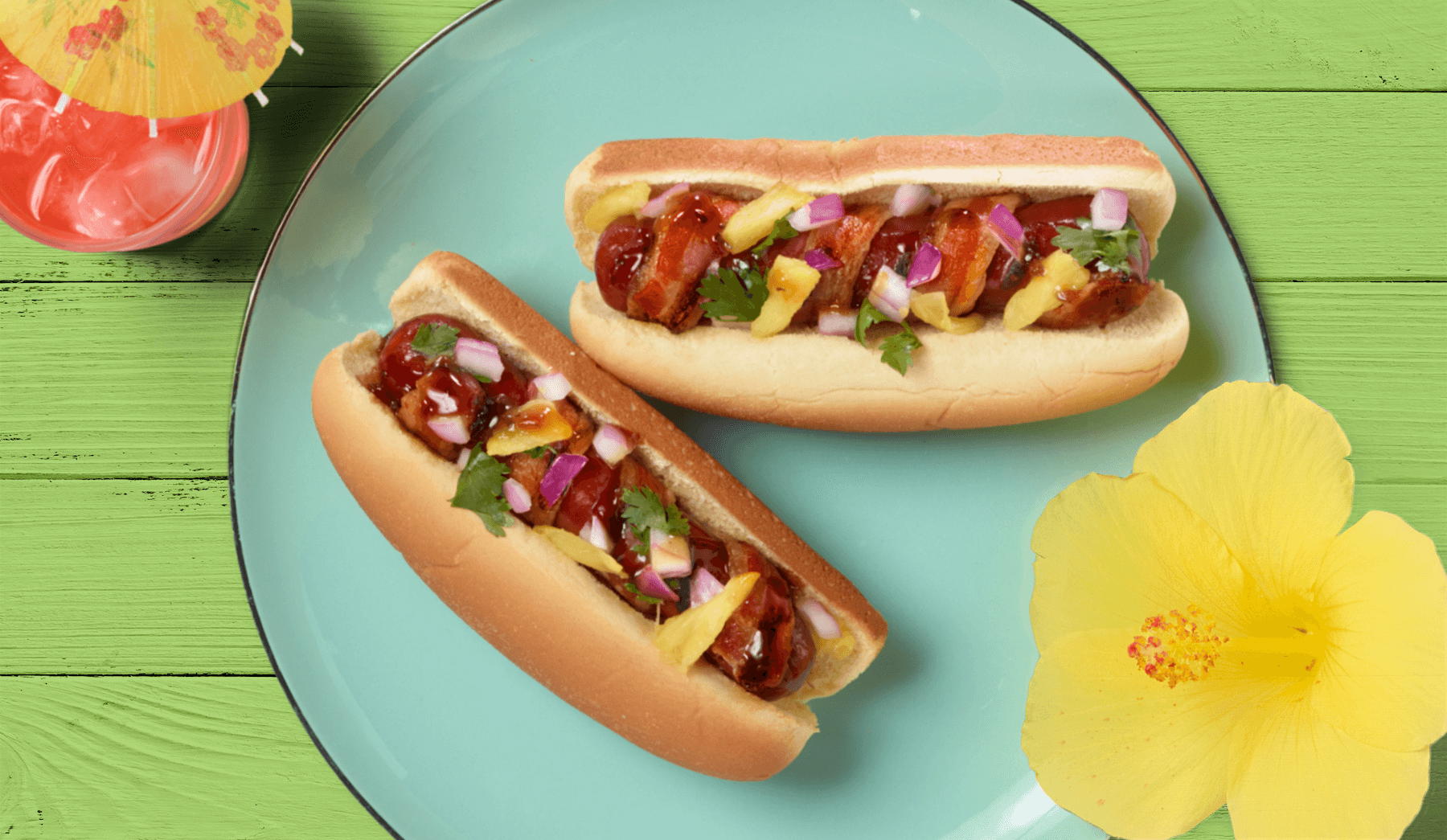 Ingredients
6 Gwaltney Great Dogs
6 slices Gwaltney Bacon
1 package Hawaiian hot dog buns
¼ cup plus 2 tablespoons store-bought teriyaki sauce
2 cups diced pineapple
¼ cup diced red onion
2 tablespoons chopped cilantro
2 tablespoons lime juice
Directions
Preheat grill to medium-high heat.
In a medium bowl, combine pineapple, onion, cilantro and lime juice; set aside.
Wrap each Gwaltney Great Dog in a strip of bacon. Add hot dogs to the grill and cook until the bacon is brown and crispy, about 4-5 minutes.
To assemble the hot dogs, add the hot dogs into each hot dog bun. Top with pineapple salsa and drizzle teriyaki sauce on each.