If you're heading out on the water, prepare your lunch wisely! Check out our DIY waterproof baggies, and while you're at it, take a look at our fun and easy lunchmeat roll-up bites.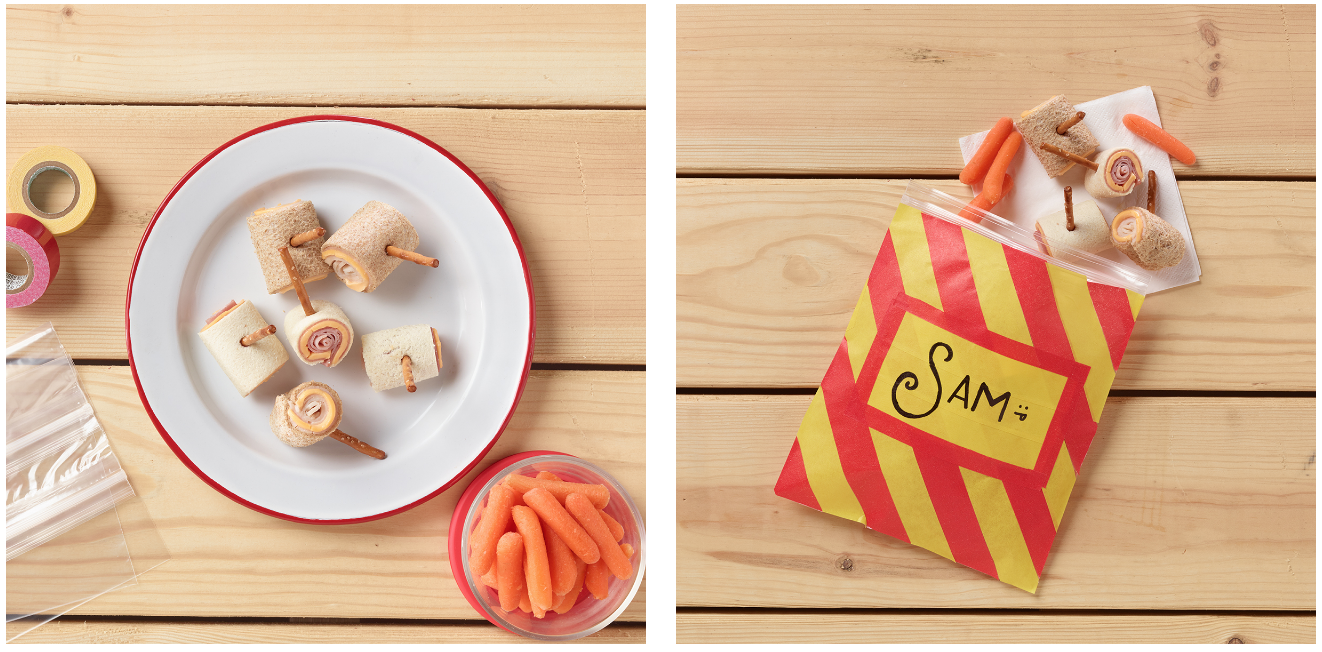 Ingredients
Ham or Turkey Pretzel Bites
2-3 slices of Gwaltney Ham or Turkey
1 slice of American cheese
1-2 tsp. mayonnaise
1 or 2 slices of bread
Rolling pin
Pretzel sticks
Waterproof Bag
Plastic zip bags
Colorful duct tape
Directions
Ham or Turkey Pretzel Bites
Lay bread on a cutting board and cut off the crust.
With a rolling pin, roll over bread to thin it out.
Spread mayonnaise. Lay Gwaltney Ham or Turkey and cheese slices over bread.
Roll sandwich flats from one end to the next.
Cut "roll" in half. Then cut in 1/2″ thick round sections.
Stick a pretzel stick through the sandwich.
Serve with fresh fruit and veggies.
Waterproof Bag
Line up several rows of duct tape next to each other, cut to the width of your plastic bag.
Place plastic bag on top of duct tape and fold over edges. Repeat for other side.
Put your lunch inside and enjoy your waterproof baggy.