Let the flames work their sweet magic. A Gwaltney Good Time begins at the grill with these summer recipes and tips.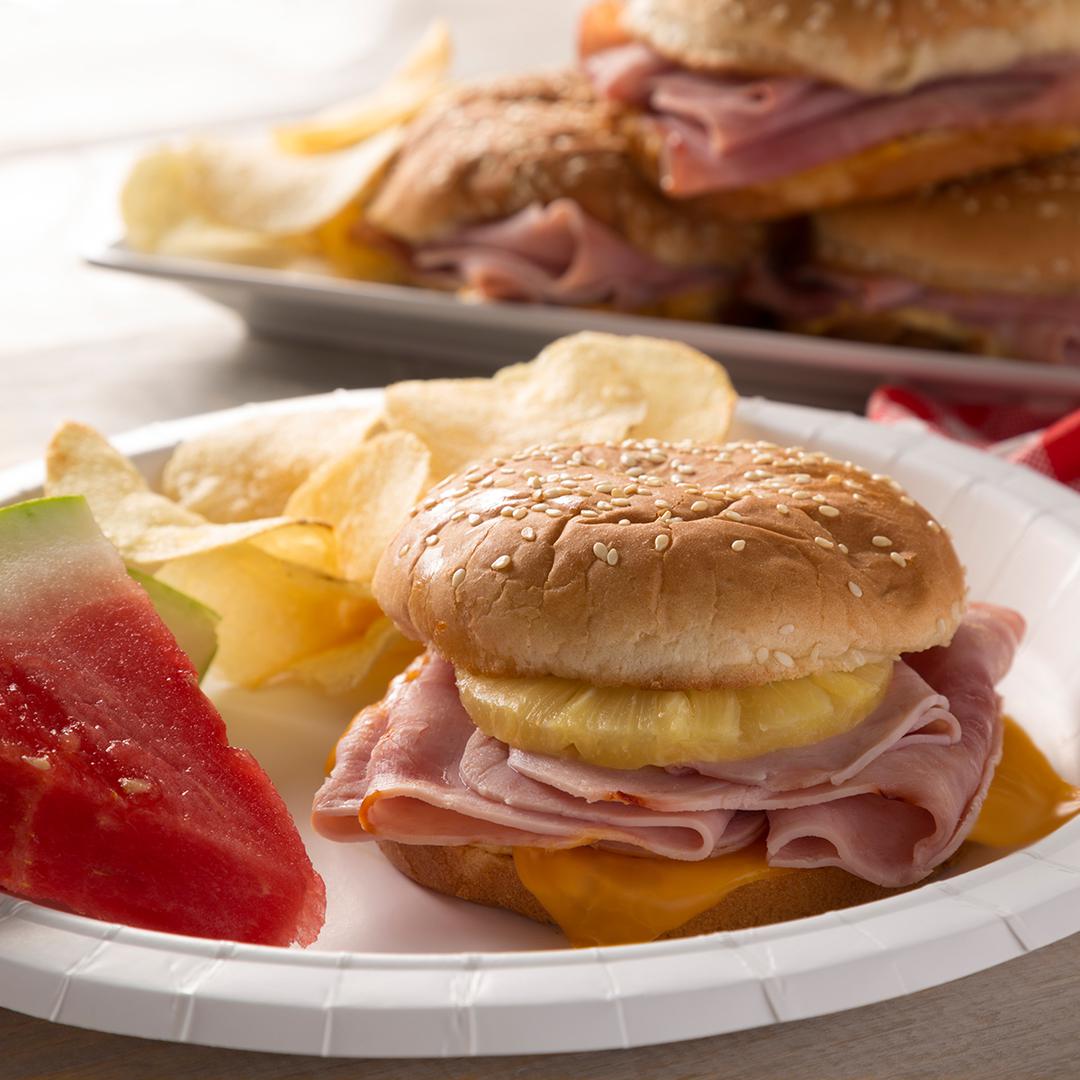 Ingredients
1 package Gwaltney Deli Style Ham
6 sesame seed hamburger buns
6 pineapple rings
6 slices Cheddar cheese
2 tbsp. Dijon mustard
Directions
Spread the bottom of each roll with some Dijon mustard.
Layer each sandwich as follows: place a slice of Cheddar cheese over the Dijon, then fold a few pieces of ham and place it on top of the cheese, followed by a pineapple ring and the top half of the roll.
Wrap each sandwich with aluminum foil. Place the sandwiches over hot coals or a grill rack until hot, about 15-20 minutes depending upon the temperature of your fire. Carefully unwrap and enjoy!