This Gwaltney Good Time starts with everyone's favorite double feature: movie night and concession snacks. Build them and invite your friends.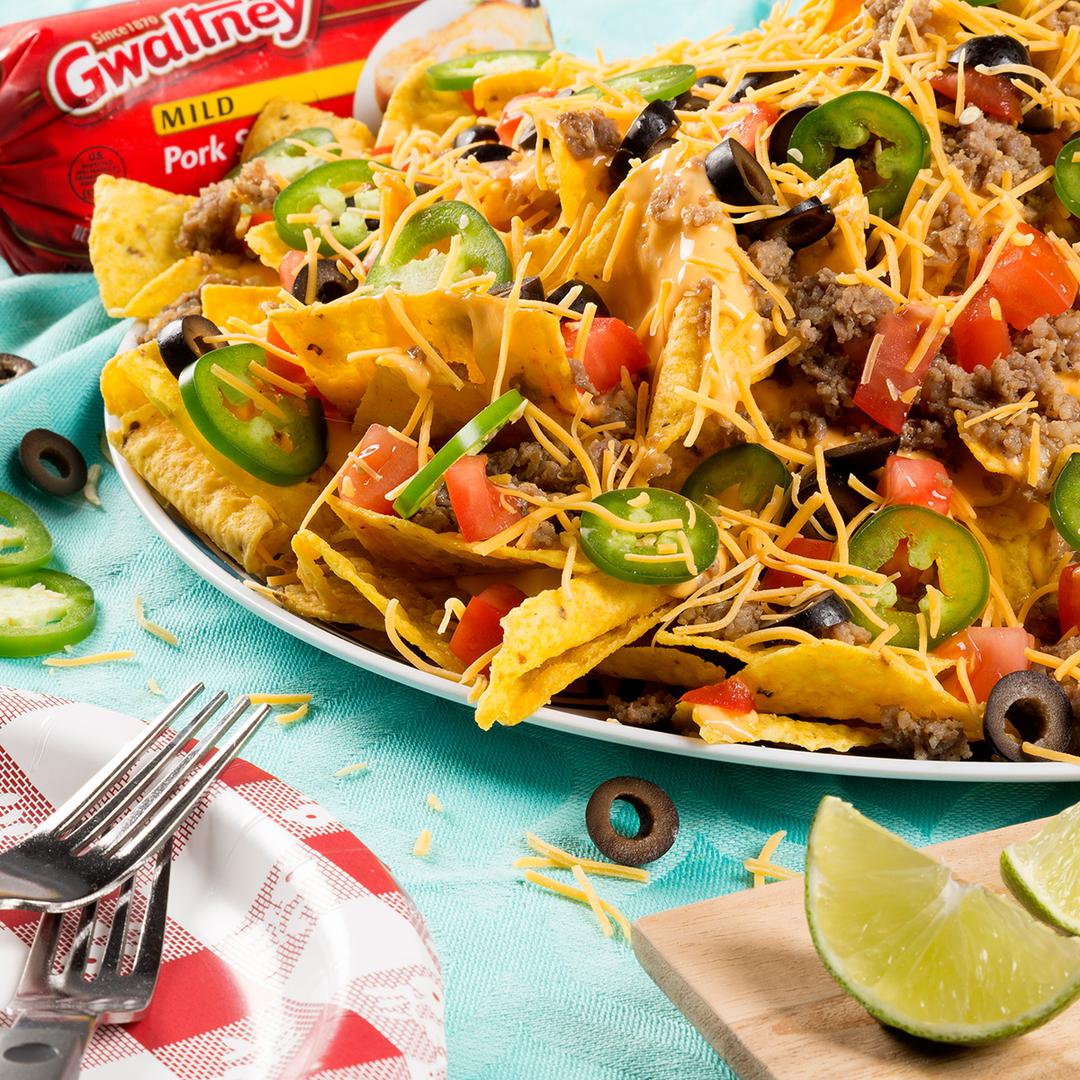 Ingredients
1 package Gwaltney Mild Sausage
1 jar Mexican-style queso dip
1 package Mexican blend shredded cheese
diced tomatoes
black olives
jalapeño peppers
nacho chips
Directions
Brown 1 lb. of Gwaltney Sausage and crumble.
Dice tomatoes.
Gently heat 1 jar Mexican queso dip in microwave.
Spread nacho chips on platter. Top with browned Gwaltney Sausage and melted cheese.
Sprinkle Mexican blend shredded cheese.
Top with diced tomatoes, black olives and jalapeño peppers.