This Gwaltney Good Time starts with everyone's favorite double feature: movie night and concession snacks. Build them and invite your friends.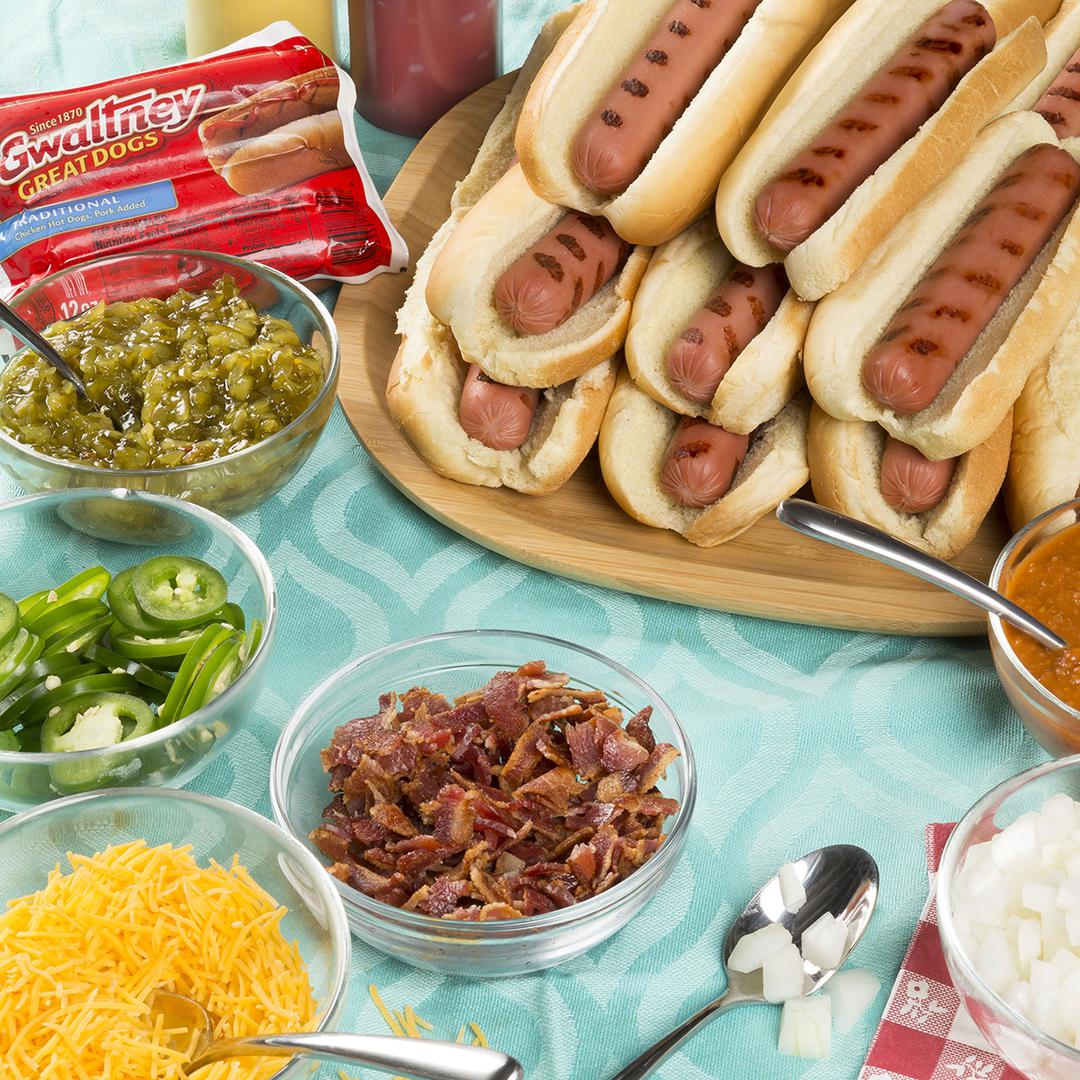 Ingredients
2 packs Gwaltney Hot Dogs
1 lb. Gwaltney Bacon
1 can prepared chili, with or without beans
2 packages hot dog buns
shredded cheese
relish
japaleños
Directions
Prepare Gwaltney Pork Hot Dogs by grilling or gently boiling in water.
Brown 1 lb. of Gwaltney Bacon. Drain on paper towel. Crumble into bits.
Heat 1 can of prepared chili.
Place the bacon bits, chili, relish, japaleños, shredded cheese into separate serving bowls. Add other condiments like mustard and ketchup.
Arrange hot dogs in buns on large platter.