Start a new Thanksgiving breakfast tradition with our sweet and savory Cinnamon Bun Gobblers.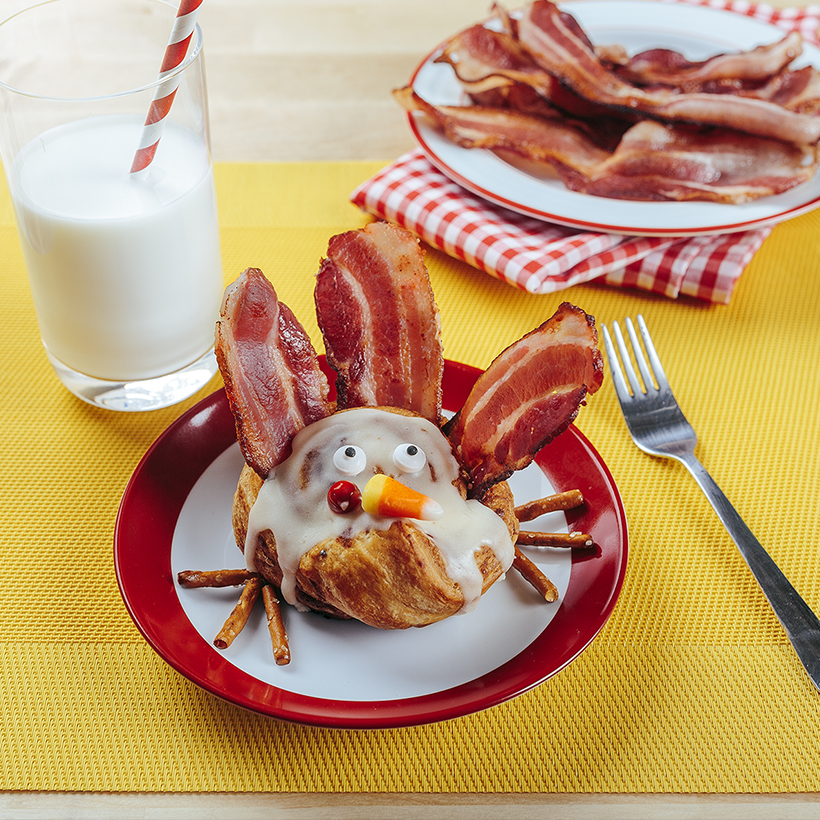 Ingredients
1 can refrigerated cinnamon bun rolls with icing
10 slices Gwaltney Thick Cut Bacon
5 candy corns
5 red mini candy-coated chocolate candies
10 candy eyeballs
30 mini pretzel sticks
Directions
Heat oven to 350°F. Line cookie sheet with parchment paper.
Set icing aside. Separate dough into 5 rolls; place about 3 inches apart on cookie sheet. Unroll each roll about 1 inch and tuck dough into the roll to create neck of turkey.
Bake 20 minutes or until light golden brown. Remove from cookie sheet and cool for 5 minutes.
Meanwhile, cook Gwaltney Bacon until crisp; drain on paper towel-lined plate. Cut bacon slices in half. Tuck 4 halves of bacon into back of each cinnamon roll so they look like tail feathers.
Drizzle tops of rolls with icing. Decorate turkeys with candy eyeballs, candy corn and candy-coated chocolate candies. Before serving, place pretzel sticks underneath to resemble turkey feet.