Bring on the holidays with our Cheesy Bacon Hasselback Potatoes featuring Gwaltney Thick Cut Bacon.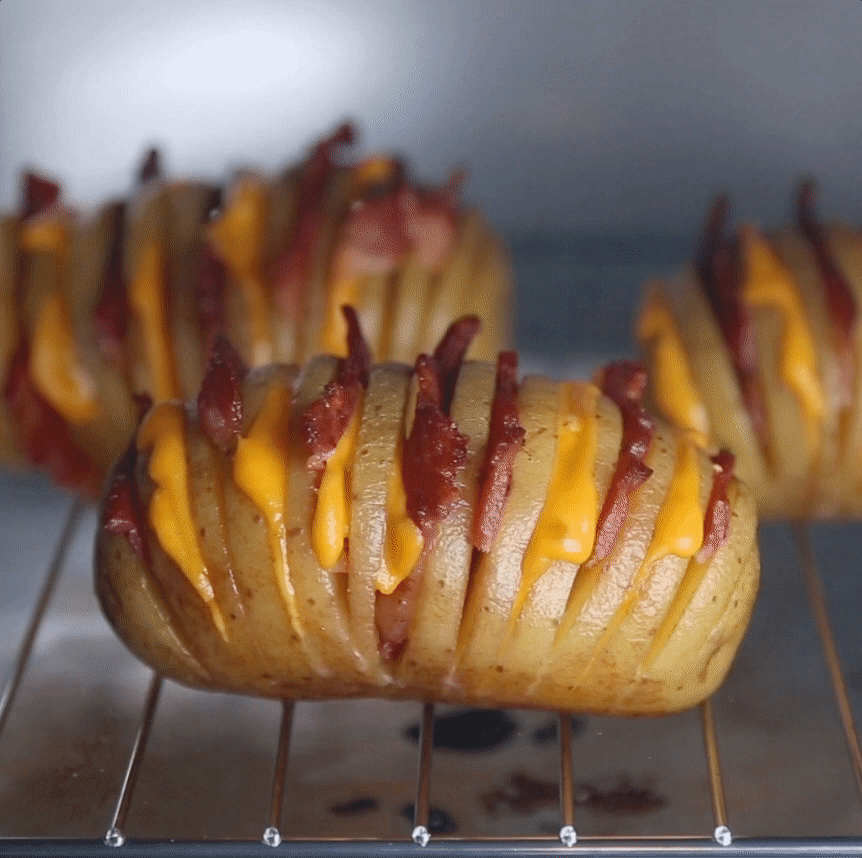 Ingredients
4 baking potatoes
1 package Gwaltney Bacon, cooked and broken into 4 pieces
1 package sliced extra sharp cheddar cheese, cut into 24 thin slices, then halved
Grated parmesan cheese
1 tablespoon fresh chives (optional)
2 wooden spoons
Directions
Heat oven to 450°F. Cut a thin, lengthwise slice off bottom of each potato and discard. Place 2 wooden spoons on opposite long sides of a potato on a cutting board. Cut potato crosswise into 24 thin slices, stopping when knife hits spoons. Repeat with all potatoes.
Microwave on high for 12-14 minutes. Place in foil-lined 13×9-inch pan and bake for 15 minutes. Remove from oven. Heat broiler.
Insert bacon pieces and cheese slices between each potato slice. Combine parmesan and chives and sprinkle over potatoes.
Broil on top rack for 2-3 minutes or until topping is lightly browned.