The BBQ Dog is here to level up your lunch. Give this recipe a go with our Gwaltney Great Dogs.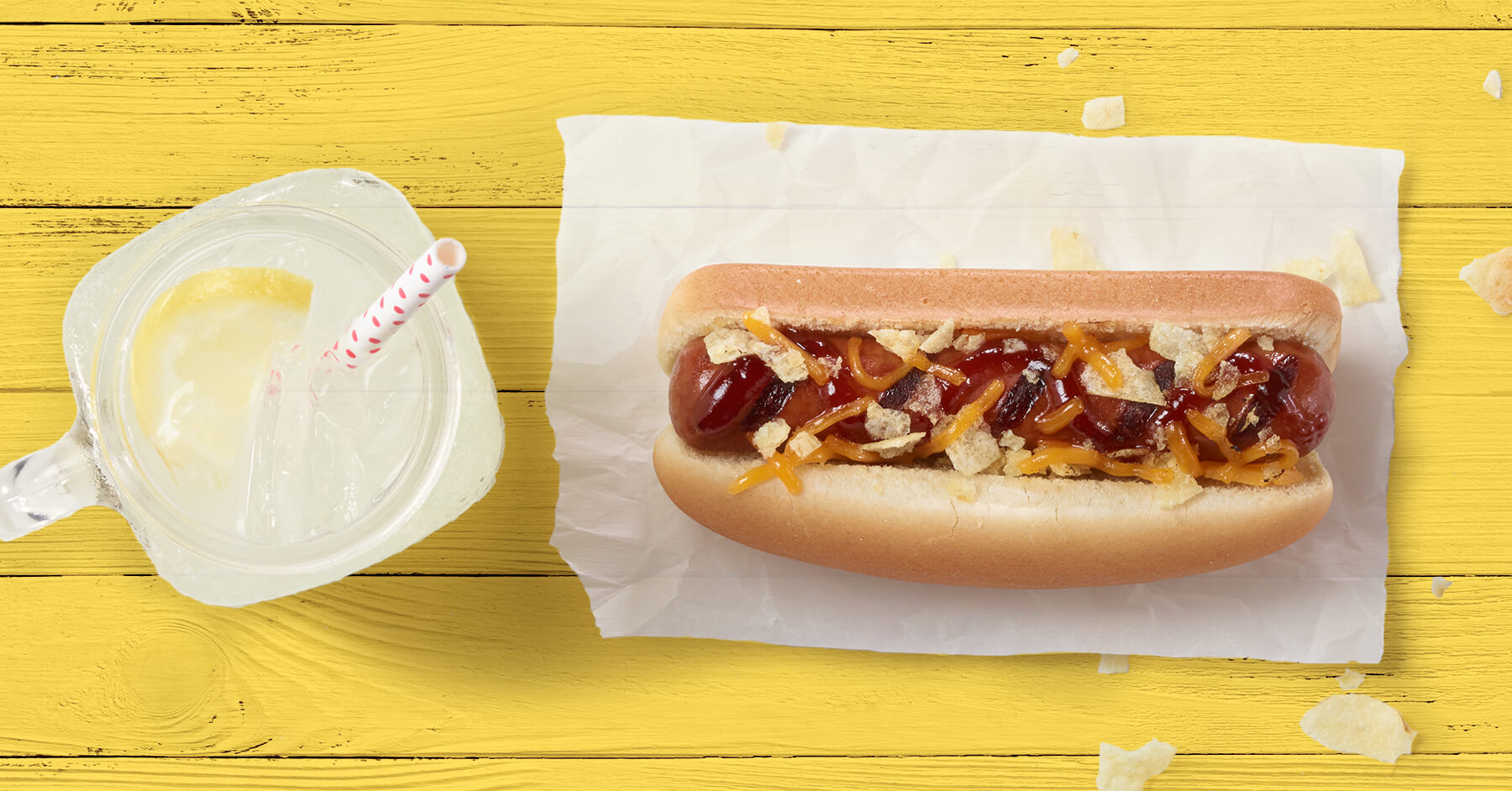 Ingredients
1 package Gwaltney Great Dogs
1 package hot dog buns
BBQ sauce
1 package of shredded Cheddar cheese
1 bag of crushed chips (we used classic)
Directions
Cook up Gwaltney Great Dogs on the grill, stove, or in the microwave.
Place hot dog in bun, and spread BBQ sauce on top.
Top with shredded cheese and crushed chips.
Enjoy!